Cyherbia botanical garden - unique medicinal plants park near Ayia Napa
Cyherbia Botanical Park is located in 40 km from Ayia Napa. It is a large lovely garden full of medicinal herbs and flowers, a wonderful world of plants and simply a place where the smells and colours make you feel like you're in heaven on Earth. You can get to this beautiful place by taxi Ayia Napa.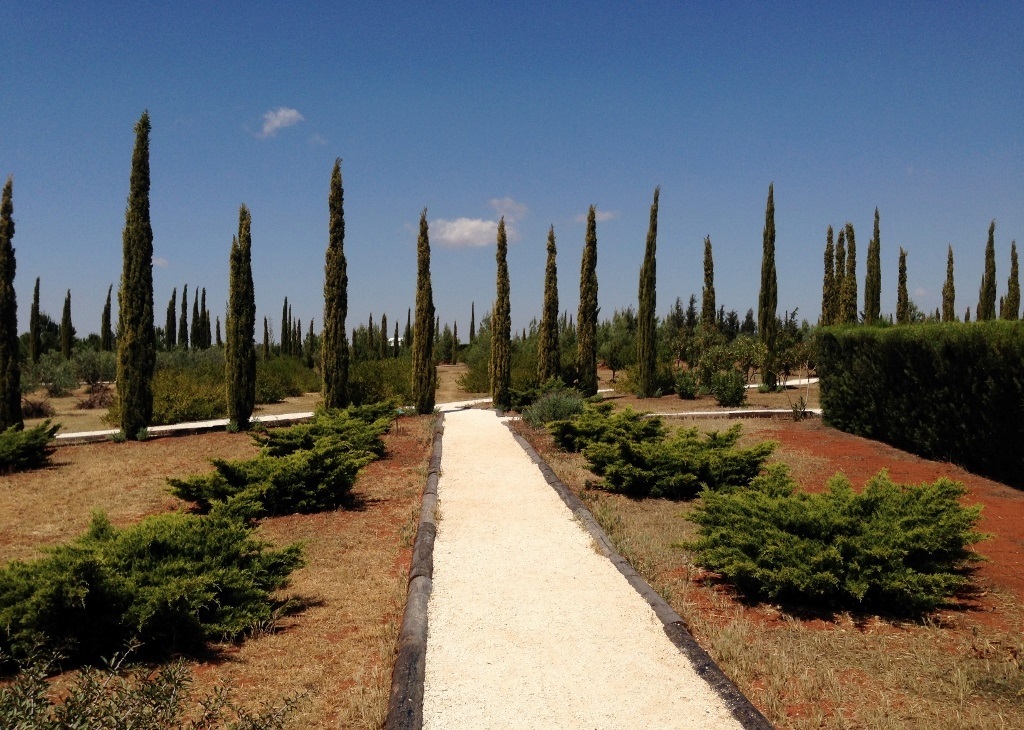 Cyherbia: the history of the first medicinal herbs park in Cyprus
Cyherbia Park was opened in 2004, when its founder Miranda, London University graduate, moved to Cyprus and opened medicinal plants nursery. With the course of time her small nursery transformed into a 9-hectares park area with hundreds of different plant species. Mediterranean climate and Miranda's love and care make the herbs and flowers grow, bloom and please the eyes of park visitors. It's worth mentioning that Cyherbia owner, who has studied phytochemistry and herbal medicine, now has her own laboratory and distillatory of essential oils, where she creates some special herb remedies, oil mixes, etc. You definitely have to visit this unique garden; taxi Ayia Napa is always ready to take you there.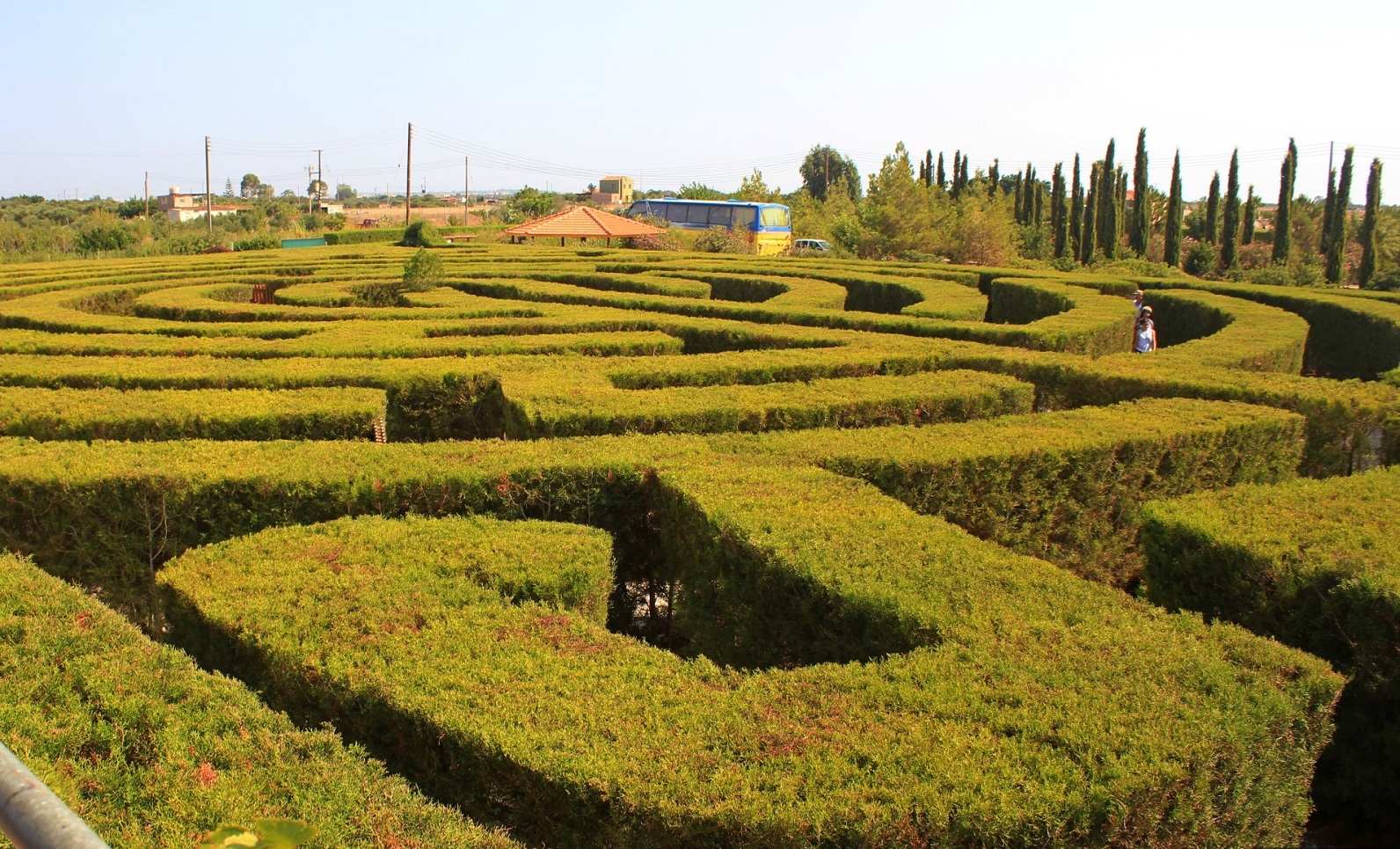 Things to see in Cyherbia
The territory of the park is divided into specific theme areas:
Traditional Cypriot garden - in this part you can find garden plants traditional for Cyprus;
Herbs for women - flowers and herbs that are used in cosmetics and toiletry industry;
Cooking herbs - spices, cooking herbs;
Bath garden - plants perfect for taking herbal bathes with it;
Therapeutic herbs - medicinal plants;
Herbs for relaxation - plants that help
Potpourri - flowers and herbs that are used to make perfumes;
Bug repellent herbs - plants that naturally repel insects from your garden.
You can find the specific name of each plant and its popular synonym on the plates next to flower beds.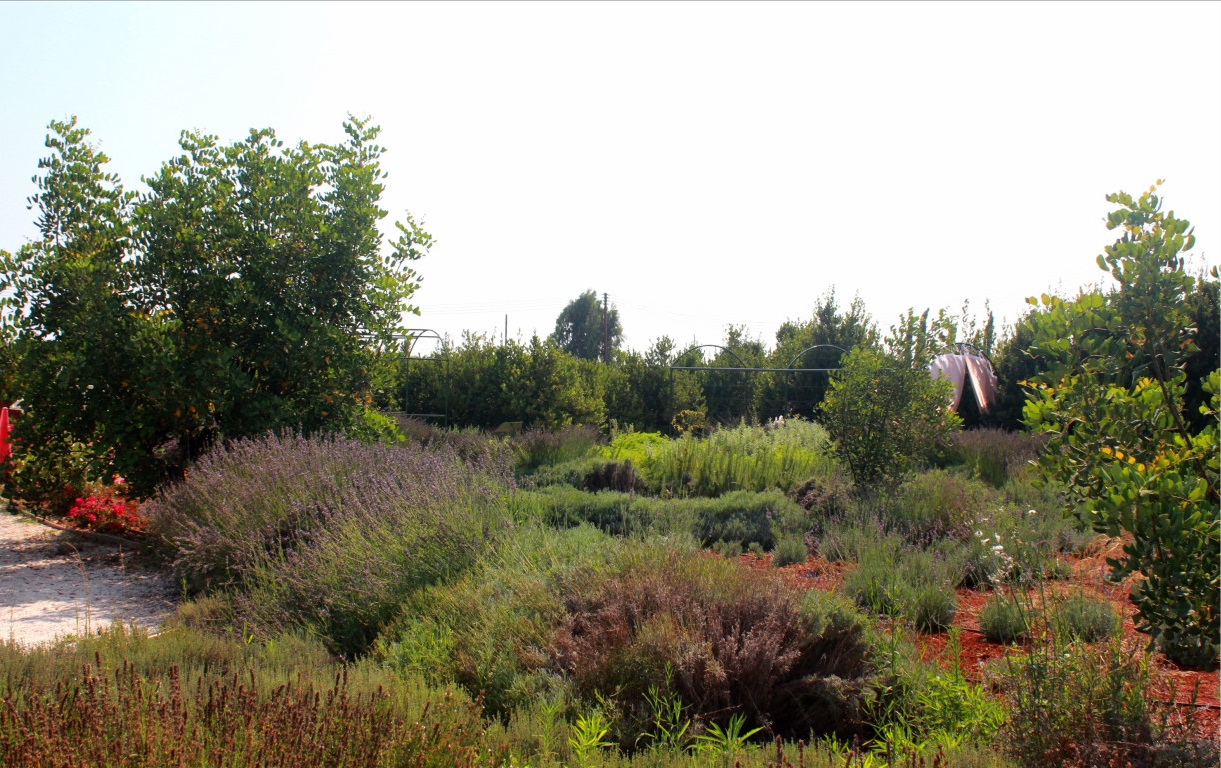 Hedge Maze and Lavender festival
One of the most favourite attractions of the botanical garden is large hedge maze, built by Miranda's husband. He used more than 2000 of young plants to create this amazing labyrinth of 2 meters high. At the hedge maze exit there is a viewing platform where you can get an eyeful of the beautiful green park.
Every June Cyherbia holds Lavender festival with a series of educational and entertainment events dedicated to this lovely plant. Park visitors can enjoy lavender tea and cakes, buy scented candles, essential oils and massage creams, aroma sachets stuffed with dried flowers, etc. Lavender odour is flying in the air, creating relaxed atmosphere. The park also hosts Jasmine festival, Halloween pumpkin carving events, Easter eggs huntings, etc.
Tea House in Cyherbia
Cyherbia garden also operates a small cafe called Tea House, where you can try a huge variety of herbal teas. There is also a small shop that sells teas, herb spices, essential oils, cosmetics, etc.made from herbs grown in this botanical park.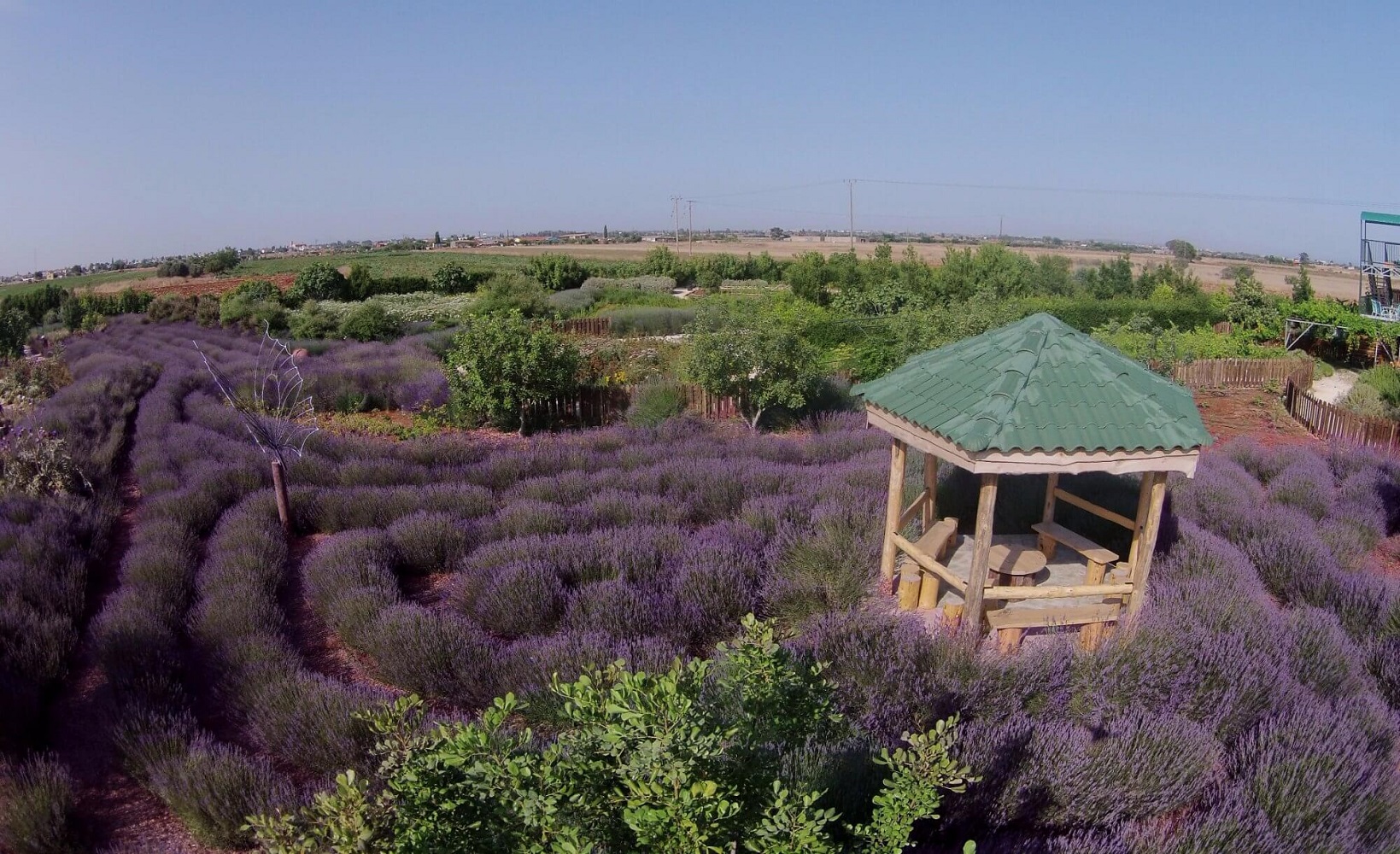 After a nice long walk in the unique botanical park taxi Ayia Napa will take you to your apartment. Or maybe you want to explore some interesting places nearby? If so, then just book a car and travel in search of new adventures.
You can book taxi in Aya Napa using one of these convenient options:
Visit our website, choose the car you'd like to book and click orange BOOK button.

Call us: +357 24 02 0131

Use on-line messenger on our website.

Send us an e-mail to: [email protected] and specify your preferred route, date and time, and number of passengers.

Request a call back via our website.
Don't hesitate to contact us, our multilanguage team is always ready to help!
Yours faithfully,
CYPRUS24.TAXI Team