Cyprus bridges in Venetian style - unique historical and architectural sites in Cyprus
The architecture of Cyprus is known for its diversity. Sometimes in one village you can find Turkish mosque, modern European cultural center or museum, Greek temple and even an old Venetian building. There are actually 4 Venetian bridges in Cyprus; in this article we'll find out who has built them and what makes them so very special. But as you know, it's always better to see something once than hear twice. So if you plan to visit these amazing attractions, don't forget to book Limassol taxi.
Table of Contents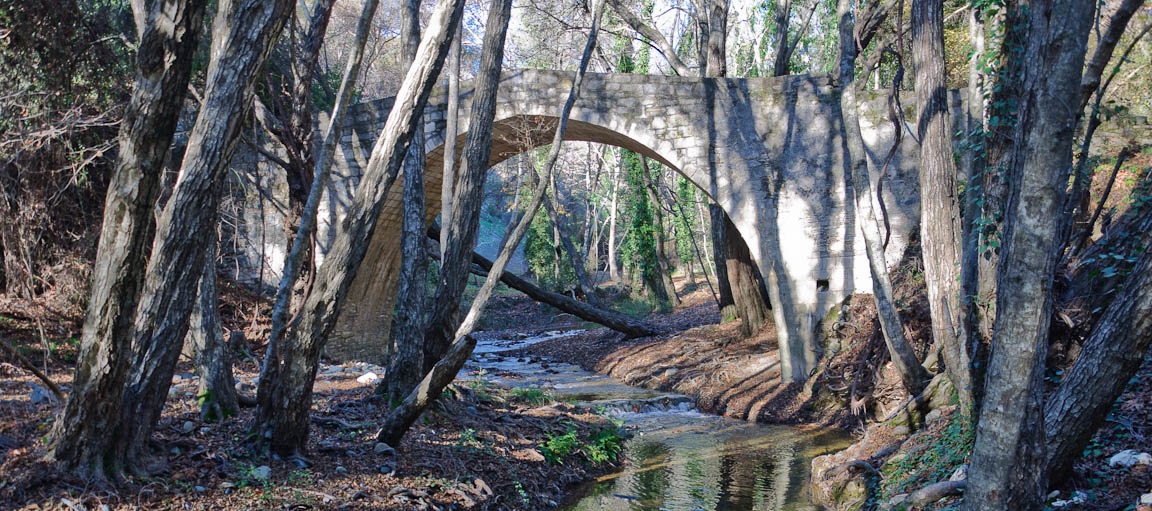 Who built Cyprus bridges in Venetian style
In 1489, when the last Queen of Cyprus Caterina Cornaro from the Lusignan dynasty, handed over the reins to Venice, a large part of the island was turned into a defense bastion used to confront the Turks. At that time, the Venetians built many specific fortifications on the island, such as famous Venetian walls of Nicosia. The architects designed Cyprus bridges in a special recognizable style; however, their main aim was not tp to enrich the architecture of the island, but to make it easier to transport iron, copper and other minerals mined in the Troodos mountains and later used in the construction of new walls and forts.
The reign of Venice is over now, but their cultural and architectural heritage still attracts the tourists in Cyprus. You can see these unique bridges with Cyprus24.taxi - we provide comfortable cars with experienced drivers for trips around the island.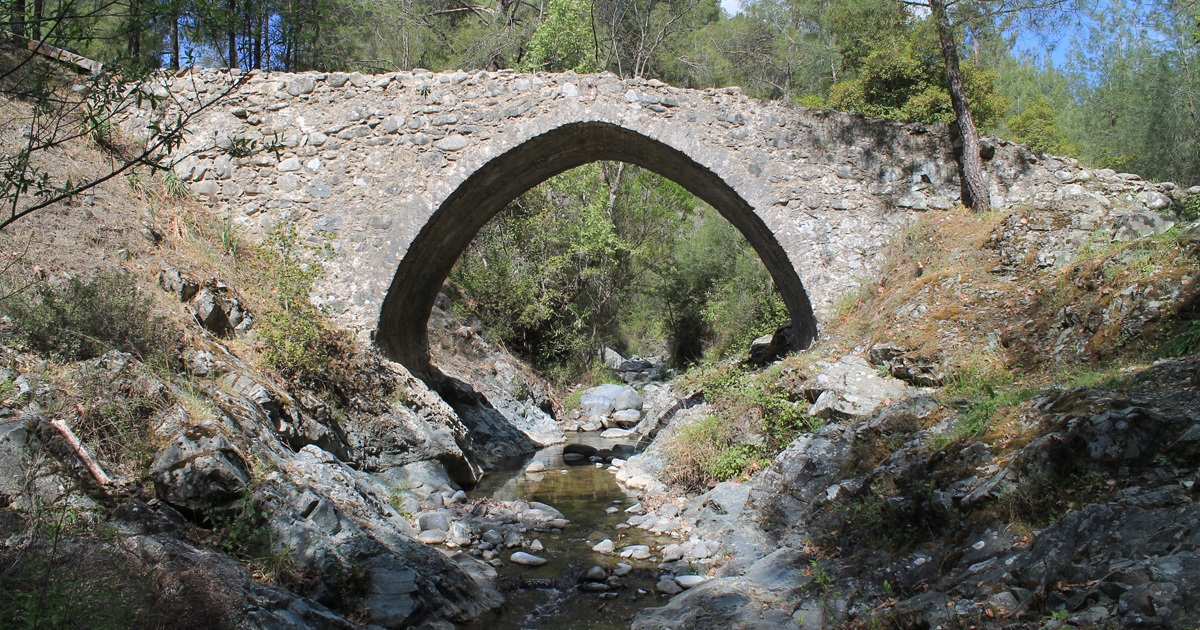 Four Venetian bridges in Cyprus
In the Troodos mountains there are four Venetian bridges:
Kelefos;
Elia
Scarfos
Rudyas.
Today there is a special 17 km long route of Kamilostrata (which means "camel path"), laid especially for those who'd like to visit the unique architectural monuments. Cyprus24.taxi service can take you to the beautiful bridges at any day and time convenient for you.
Elia Bridge
Elia is the starting point of the Kamilostrata route. This bridge is built on the rapid mountain river Finn. It looks like a real artwork piece - small, nicely made, with elegant lines. But also the bridge is really sturdy and we can only wonder how the architects in the old days could have designed such an extraordinary construction without using computers or any other modern technology.
Kelefos Bridge
Kelefos is the longest of the four Venetian bridges in Cyprus (it's length is 30 m). The river called Roudia flows peacefully under, with small animals living in the water, such as tadpoles, crabs and frogs. Big gorgeous trees grow on the banks of Roudya. There are benches for the visitors here, so you can arrange a small picnic or just sit, relax and enjoy the picturesque and vibrant nature. On the Kelefos bridge, you can often see newlyweds or models with photographers - everyone wants to capture themselves in such a beautiful place.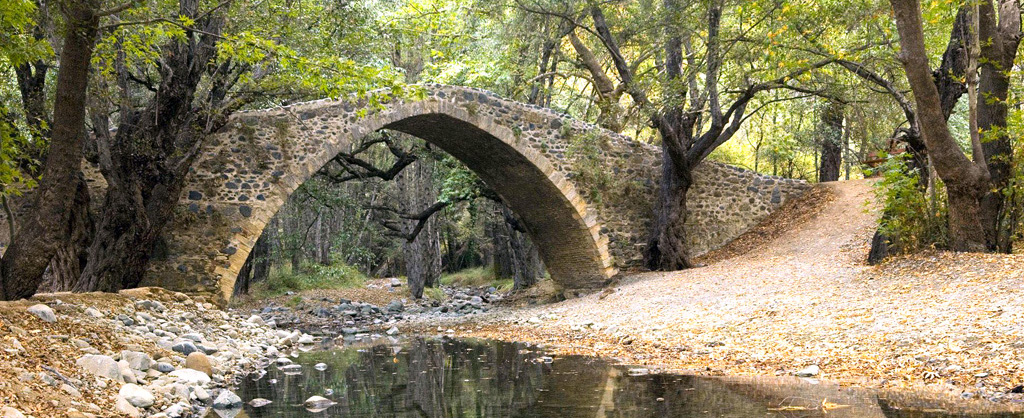 Roudyas Bridge
Roudyas is the highest (almost 7 m) of the four bridges. It is also surrounded by large trees; sometimes wild animals come to drink water from the river. In walking proximity from the Roudyas bridge there is a nice picnic site called ​​Pera Vasa.
Scarfos Bridge
Scarfos is the smallest of the four bridges. Elegant, with a sophisticated semicircular arch, it is hidden among the trees. Artists often come here to capture the nature in their painting.
With Limassol taxi you can visit all four bridges at once.

You can book taxi using one of these convenient options:
Visit our Limassol page, choose the car you'd like to book and click orange BOOK button.

Call us: +357 24 02 0131

Use on-line messenger on our website.

Send us an e-mail to: [email protected] and specify your preferred route, date and time, and number of passengers.

Request a call back via our website.
Don't hesitate to contact us, our multilanguage team is always ready to help!
Yours faithfully,
CYPRUS24.TAXI Team