Buyuk Han - historical site and modern art centre of Nicosia
Buyuk Han is one of the most popular historical and cultural sites of Cyprus. Buyuk Han means "a great inn" in Turkish. Both tourists and local residents visit this unique place often, as nowadays this old inn is rightfully considered to be the largest art centre in Nicosia.
Already excited to see this great showplace? Then book a taxi Nicosia and let's go!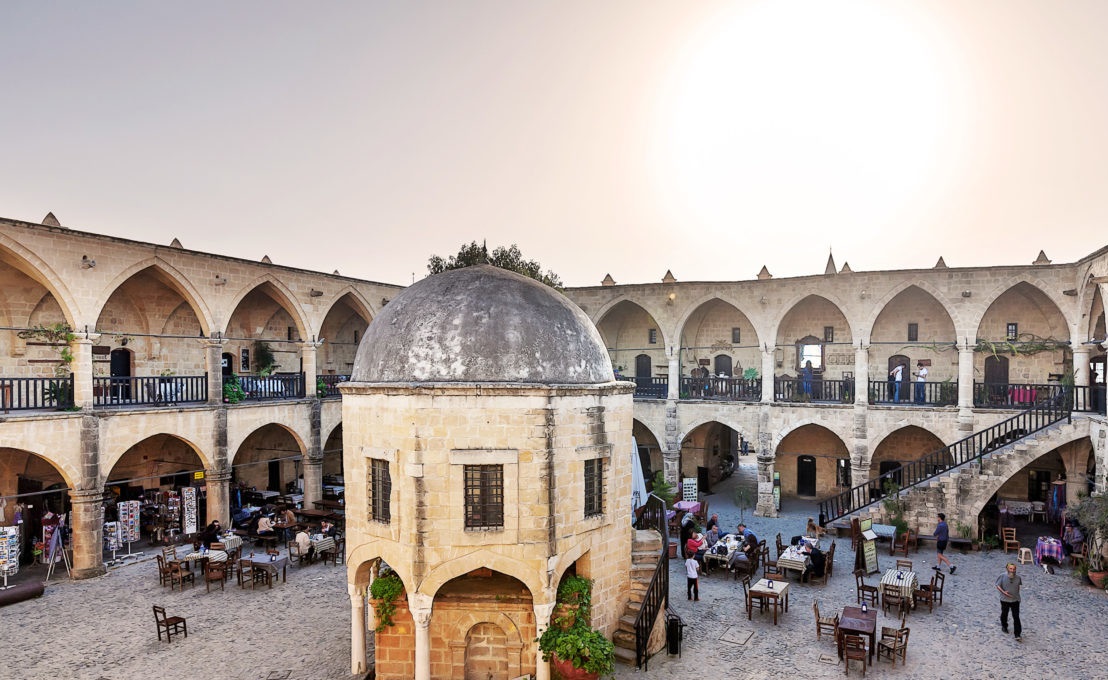 Unique and beautiful building - how does the Buyuk Han look like
Buyuk Han looks quite impressive; with its stone walls and large pillars it looks like a real fortress. The building itself consists of four two-level blocks (each is about 12 meters long), which together make a square complex with a large open courtyard. Inside the complex is decorated with collonade and lovely open verandas designed in Arabic style.
In the courtyard there is a beautiful octagonal mosque and a fountain, used to perform ablution before praying.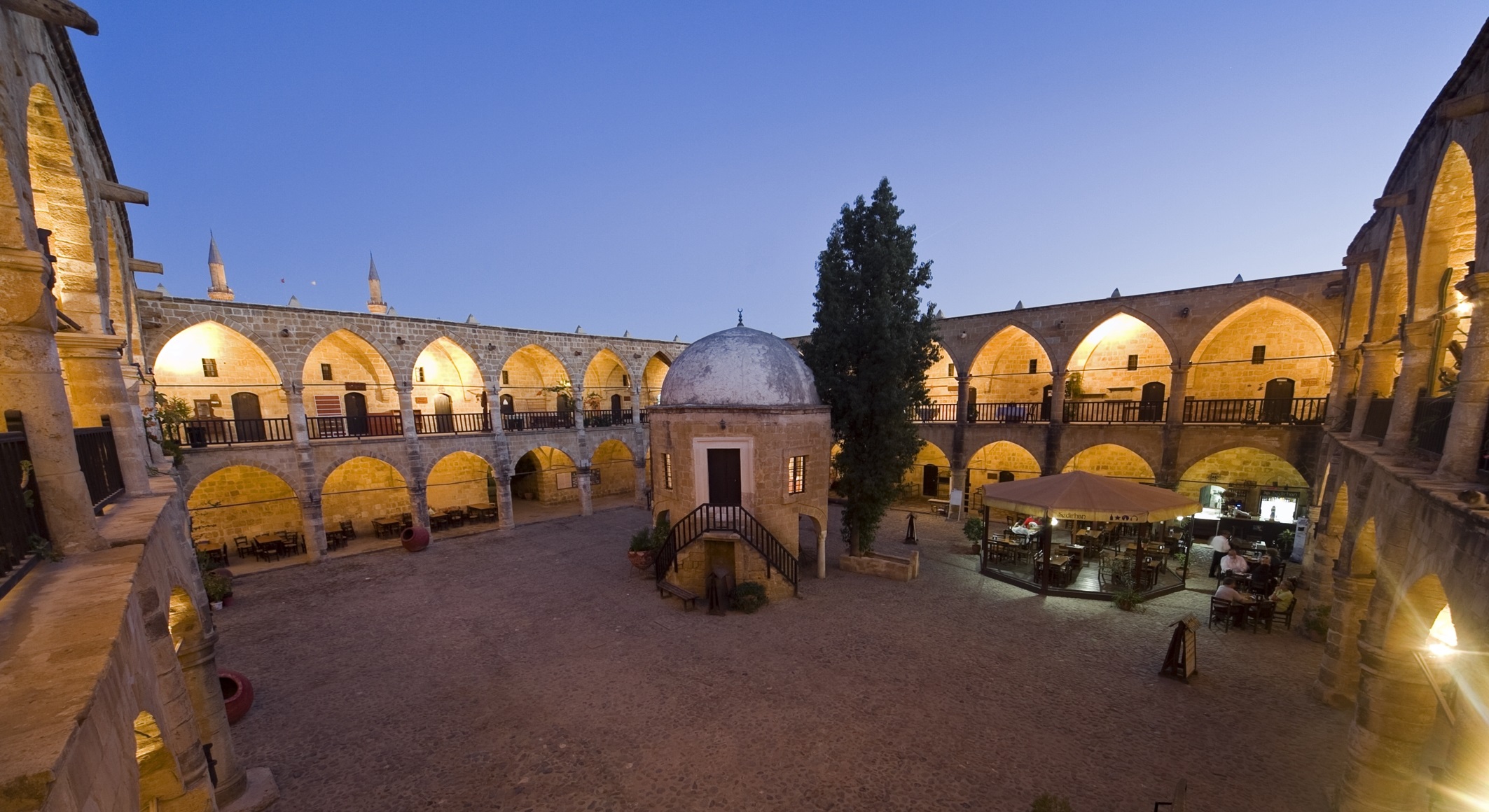 The history of Buyuk-Khan - ancient historical place in Cyprus
Buyuk Han was built in 1572 by Ottoman Turks. The design of the caravansary was developed by turkish architects, so it differs from the buildings typical for Cyprus. The inn was quite popular among the travellers until 1878 and then the British decided to use it as a prison. In 1983 the government transformed the prison into the shelter for homeless people. Luckily, in 1990s local authorities opened the spigots on the renovation of this beautiful building.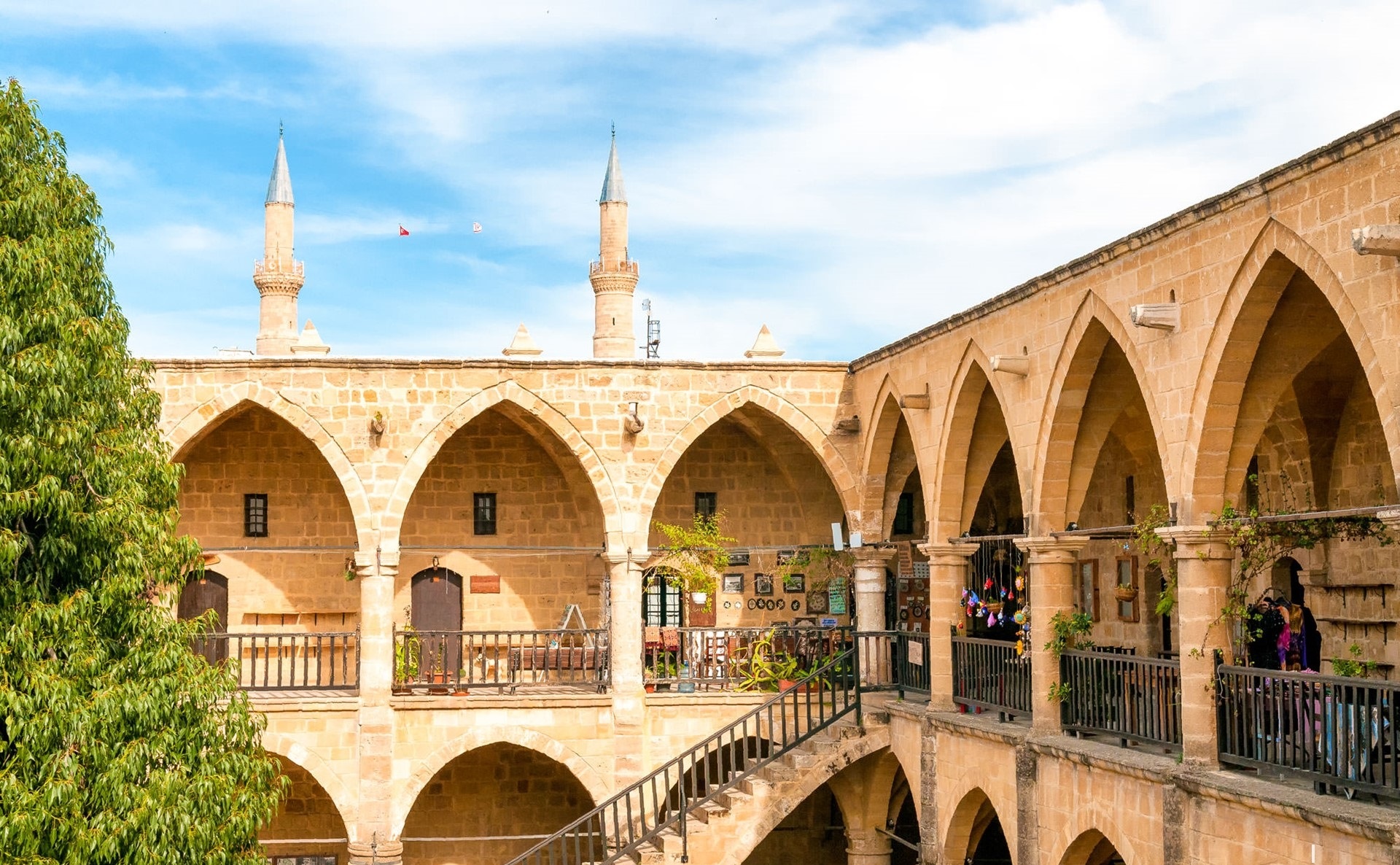 Modern Buyuk Han - the main art centre of Nicosia
After the major reconstruction and renovation Buyuk Han was transformed into a large art centre with nice exhibition halls and galleries, workshops, shops and cafes. Often the government organises big fairs, where the visitors can buy awesome souvenirs, such as:
locally produced jams;
Turkish sweets;
accessories and clothes made of local textile - scarves, handbags and wallets, tunics and dresses;
figurines made of stone or wood;
handmade soap;
clay and ceramic dishes;
jewelries.
Also, Buyuk Han is the only place in Cyprus where you can see the performance of the famous Turkish theatre of Shadows.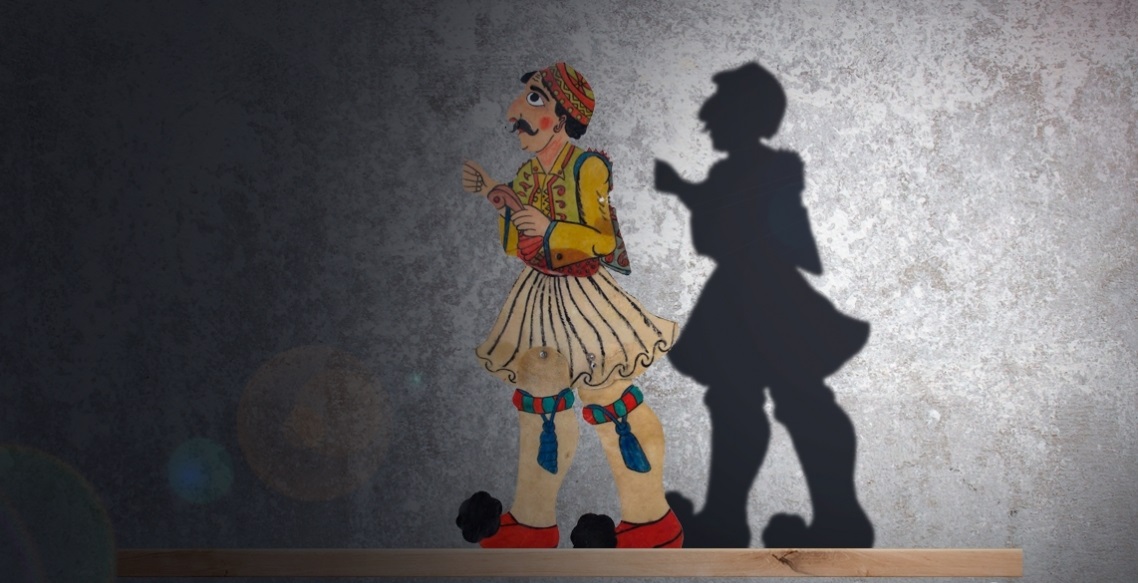 We hope you'll have a good time visiting Buyuk Han. Don't forget to book a Nicosia taxi and we will give you a discount for the return journey.

You can book Cyprus taxi using one of these convenient options:
Visit our Nicosia page, choose the car you'd like to book and click orange BOOK button.
Call us: +357 24 02 0131
Use on-line messenger on our website.
Send us an e-mail to:

[email protected]

and specify your preferred route, date and time, and number of passengers.
Request a call back via our website.
Don't hesitate to contact us, our multilanguage team is always ready to help!
Yours faithfully,
CYPRUS24.TAXI Team